More than 20 ways to play
Start STEM learning early
Use modular features to experiment with physics concepts like cause and effect, force, velocity, and gravity.
Build houses, towns towers and bridges
Build cities, act out stories, and create a world of wonder through open-ended play.
Build a pull along car for mobile play
Learn to plan ahead and reach a goal: assemble a simple box car in a sequence of steps. See how the storage box transforms into something new!
Thread blocks together
Explore connections and pattern play by threading blocks of different colours. Work on fine motor skills and hand-eye coordination at the same time.
Learn new shapes and colours
Match different blocks to start learning how to sort and categorise—and how things fit together spatially.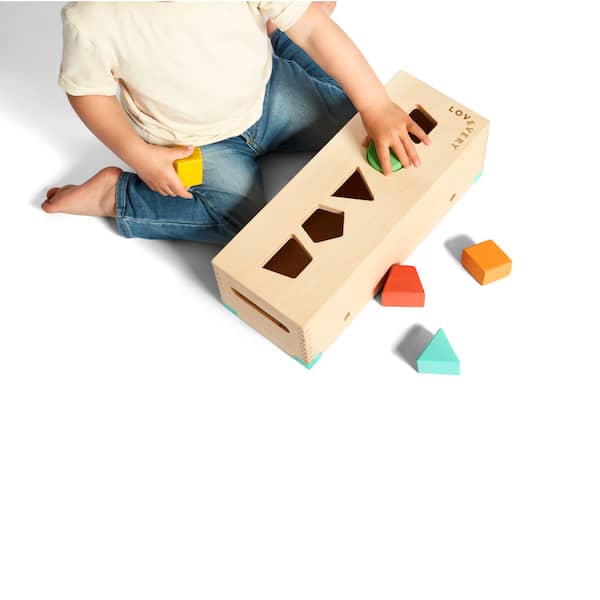 Stack it up and watch it tumble over
Learn spatial awareness with new sizes and shapes. Practice equilibrium by discovering how things stack, balance, or topple over.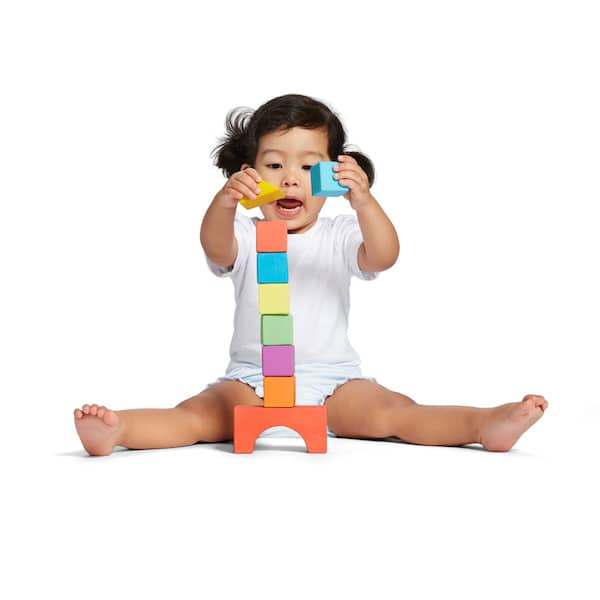 Jump over (small) hurdles
Practice jumping and landing to help build strength, balance, and confidence.
Pretend play with people
Use these wooden friends in imaginative play to create stories, talk about feelings, and build empathy.
Making a domino trail
Stand the planks up for a fun challenge requiring advanced dexterity, hand-eye coordination and balance.
What's inside
Solid wood building blocks
15 colourful cubes for counting, stacking, and toppling. Mix and match with other shapes to explore more advanced physical concepts.
Solid wood cylinders
Start engineering lessons early with shapes that transition from column to roller—and mimic early concepts of a wheel and axle.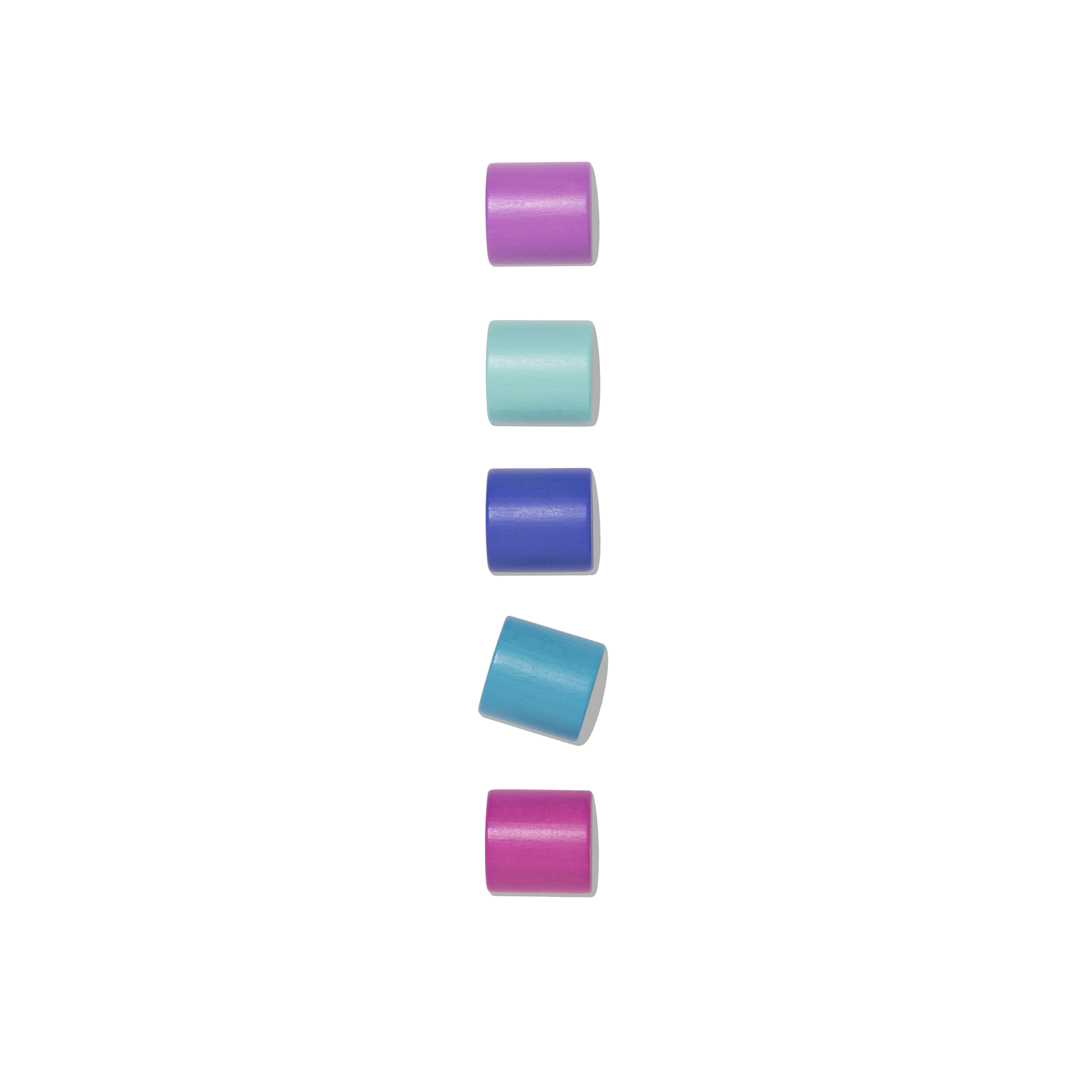 Solid wood building planks
18 planks—in 18 colours—for fun practice with balance, stability, and geometry.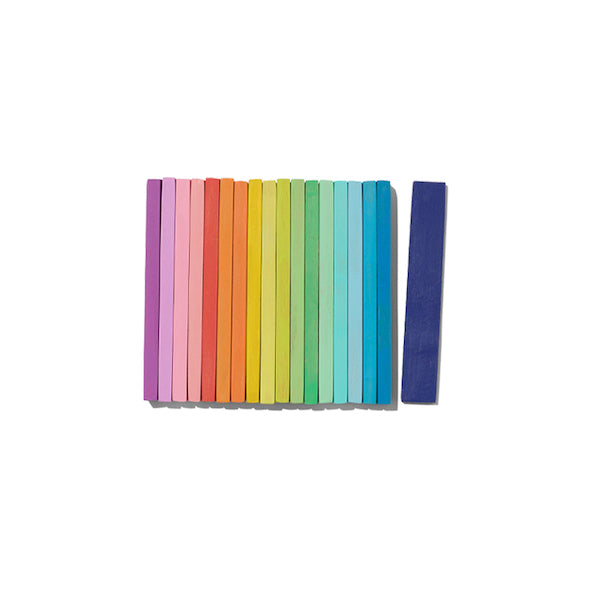 Assorted solid wood shapes
9 geometrically shaped blocks and 2 arches for imaginative play, shape sorting, and more complex building and balancing.
Solid wood people
4 wooden friends to help bring a whole new world of imagination to life.
Wheels and dowels with a toggle string
It's like magic: 7 pieces fit together to transform the wooden storage box into a simple pull along car!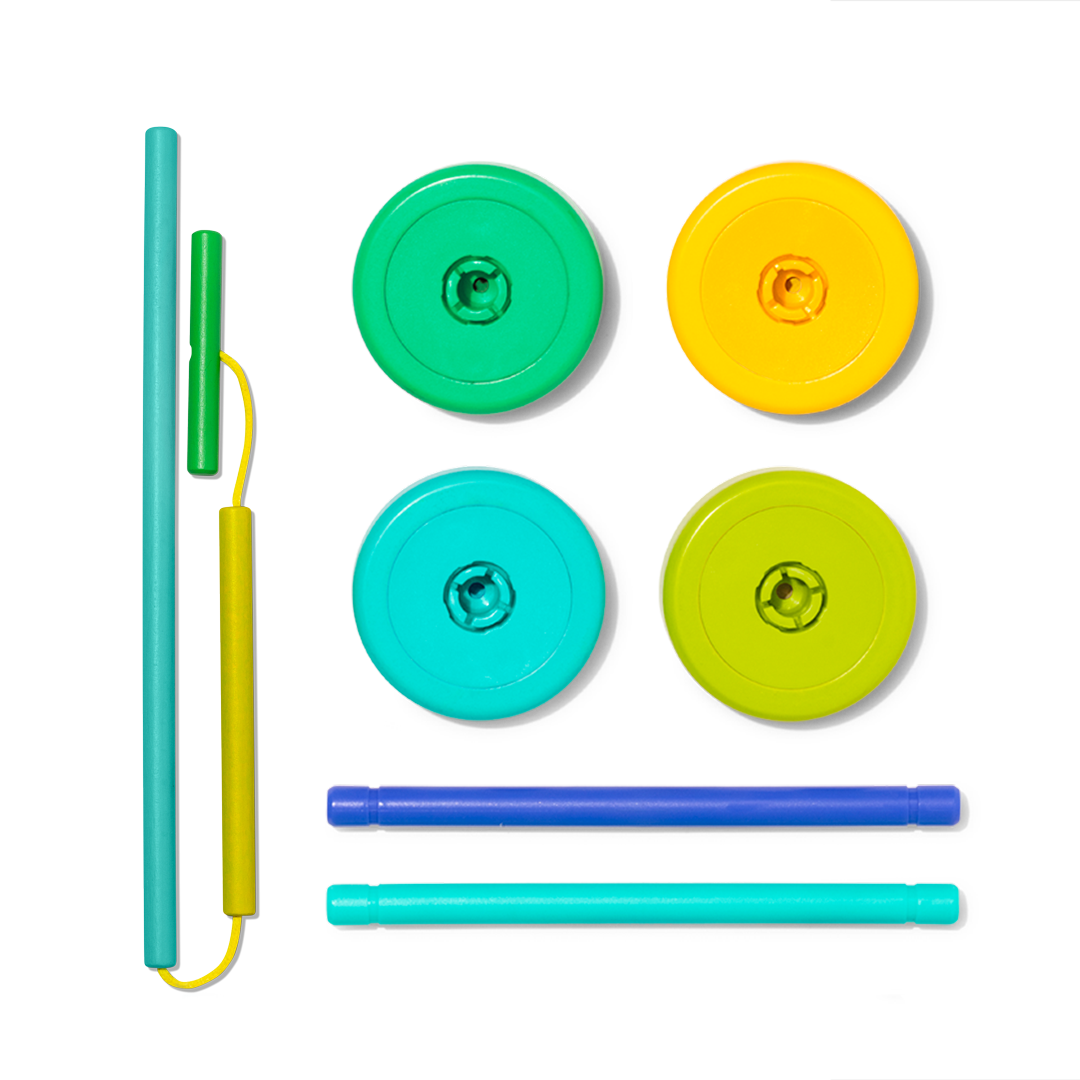 Threading blocks with toggle string
6 threadable wooden items for fun practice with fine motor coordination and dexterity.
Wooden storage box, lid, and ramp
A box with a shape-sorting lid and a divider that doubles as a ramp: practice concepts in physics like momentum and gravity.
Cotton drawstring bag
Store your Block Set any way you like—this versatile bag is perfect for play on the go.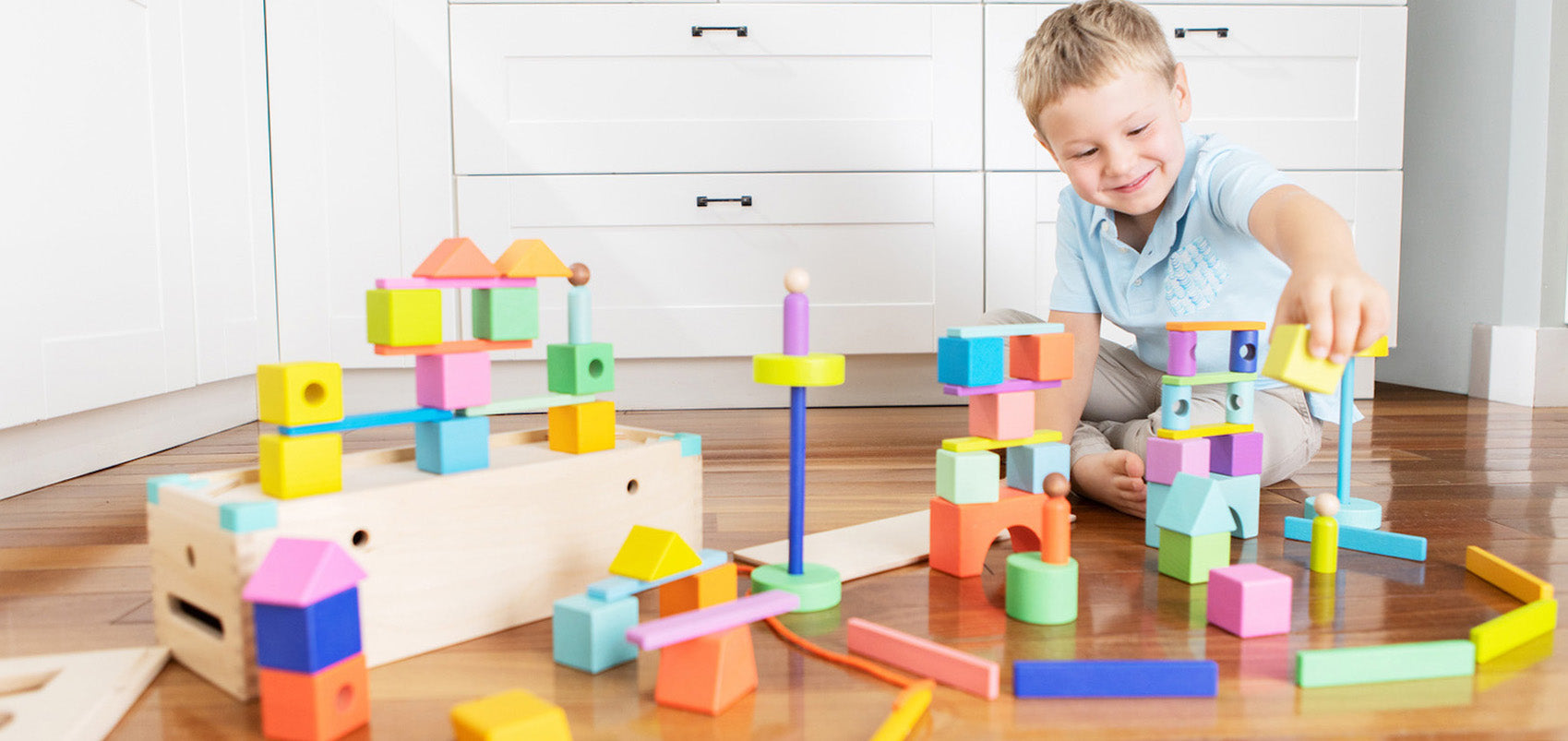 More about THE BLOCK SET - AXLES (SET OF 2)